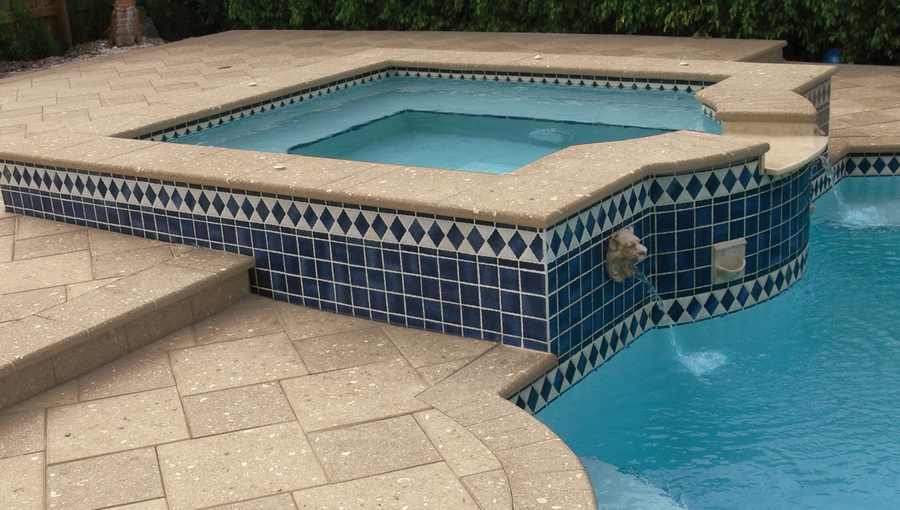 Well, you have come to the decision to go ahead and replace that old, worn-out tile and plaster of your swimming pool. But then you notice the coping is not looking so hot either.
Do you leave the coping the way it is? Or do you complete the facelift of your swimming pool and replace the coping? We can't make that decision for you, but at Pool Specialist, we can expertly replace your swimming pool coping.
There are several options to choose from when it comes to swimming pool coping. We can install standard white safety grip coping, bullnose brick, safety grip brick, flagstone, concrete coping, and more.
Feel free to contact Pool Specialist for a free quote.
Our Pool Service areas include:
Randburg, Krugersdorp, Roodepoort and East Rand areas.